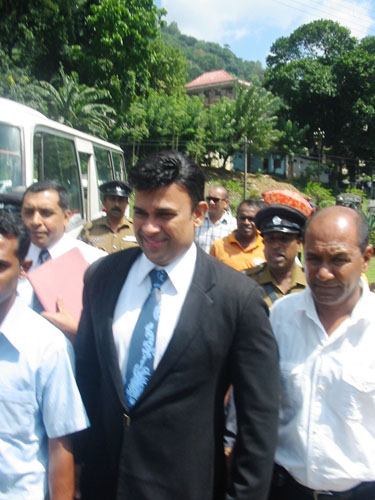 Kandy Additional Magistrate Thanuja Jayatunga today remanded actor-turned politician and UNP MP Ranjan Ramanayake untill Monday on allegations that he had allegedly defrauded a female teacher of Rs. 1 million.
His lawyer  Mr Dinesh Dodangoda  told court that his client was prepared to enter into a one million rupee bond so that his bail appliction be considered, but the police objected saying investigations were not over.
The ageement to enter into a bond was not to plead guilty or accept that the money had been obtained, but only to obtain bail,  Mr. Dodangoda explained.
He was arrested in Colombo on Thursday afternoon and later taken to Kandy where the complaint was lodged .
His lawyers had earlier unsuccessfully pleaded bail for Mr  Ramanayaka.
– Reported by Sunday Times
Related Posts :